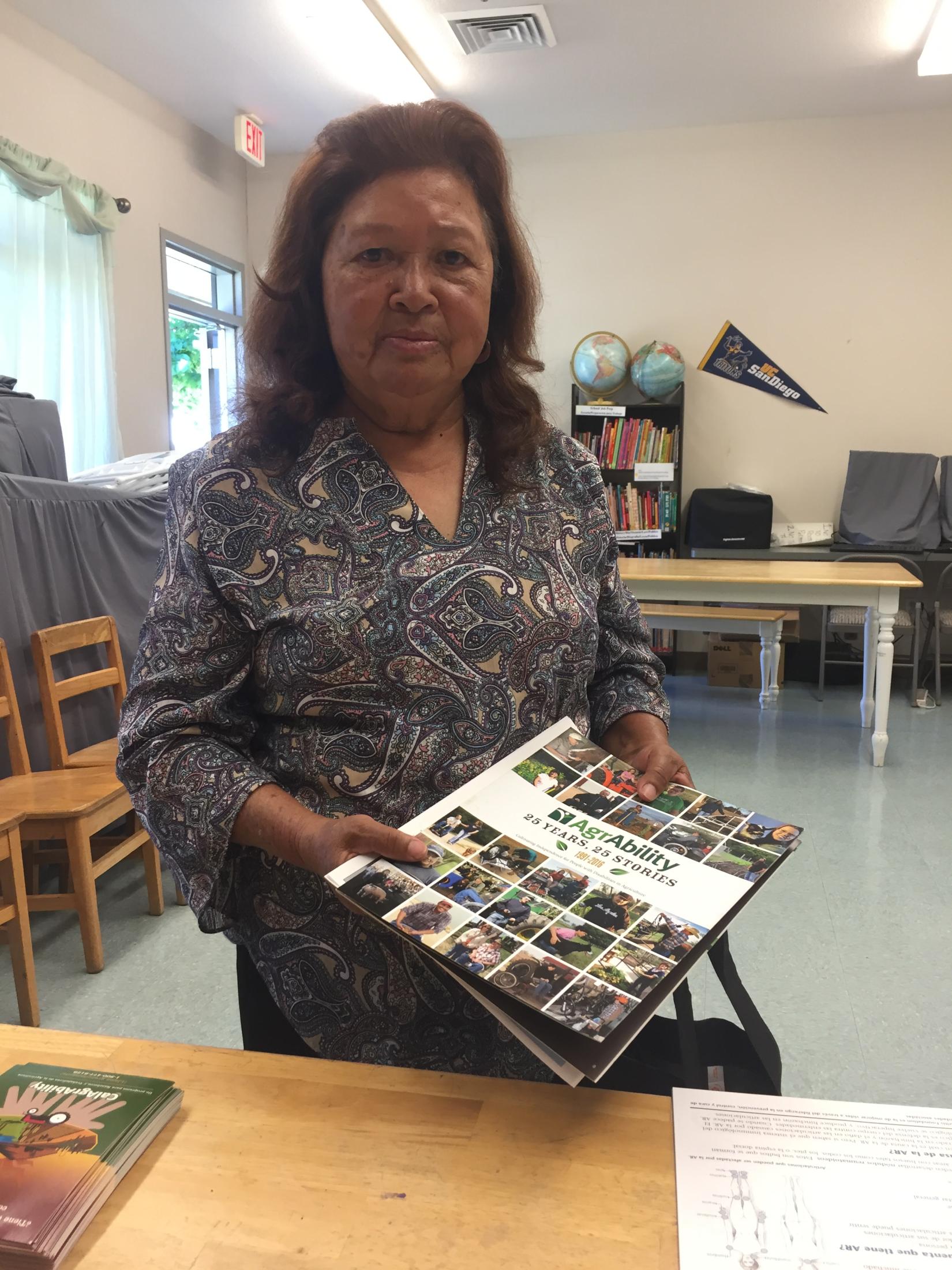 CalAgrAbility staff met Josefina Pimentel at a Health Fair in the Migrant Camp in Madison. She had a hearing impairment that was a consequence of a high fever from when she was young. She felt her ear burst during her illness leaving her hard of hearing for around 40-50 years. Her medical insurance did not cover a hearing aid making it financially challenging to obtain one.
Staff connected with Agency for Hearing in Sacramento to help Josefina get a hearing aid. The Agency for Hearing helped low income residents with hearing impairments get affordable hearing aids by loaning restored hearing aids at a low-cost rate. To receive the hearing aid, the applicant must pay a fee ranging from $150 to $450 that would include a hearing test and a molding.
With the help of CalAgrAbility, Josefina received a scholarship that would cover the fee. After the hearing test, Josefina discovered she needed two hearing aids. Fortunately, she was able to cover the second hearing aid since the Agency for Hearing provided low cost rates. The hearing aids has enabled Josefina to continue her day to day activities without having to rely on her husband for hearing assistance.