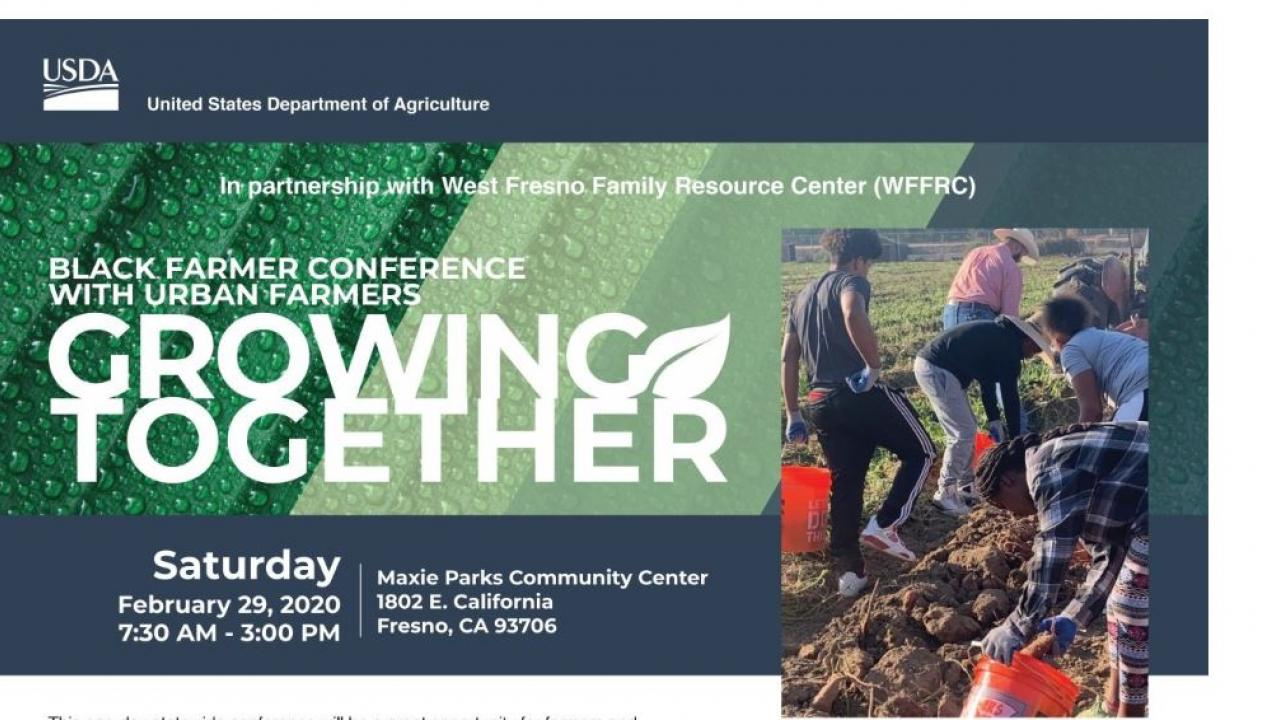 Location
1802 E California Ave Fresno, Ca 93706
This one-day statewide conference will be a great opportunity for farmers and ranchers to network and learn about resources available to them. Workshops will cover four topics:
1) Access to capital and business resources
2) Youth in agriculture
3) Resources from USDA agencies
4) An urban leadership rountable.
Seasoned farmers will share with us their tips for success. For more information and registration: go here. 
Event Category